About BB's Events & Rentals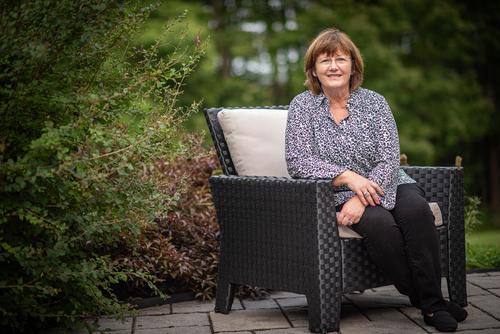 Brenda Fuller Brochu (Lead planner/owner)
"Making Dreams into Reality"…is why I created BB's Events & Rentals in the fall of 2015. My passion for decorating, hosting, organizing & details…. hit all the right buttons for me to follow my dreams in a new business venture. I love getting to know all our clients and making one of a kind events that match our client's style and vibe. I am truly blessed to have some amazing team members to make this all work for our clients. When I officially started the business, we worked out of my home…and quickly outgrew that space. In 2017, we moved into our showroom and additional rental inventory storage to 31 Park St, Livermore Falls. One of my favorite parts of the job is every client's wedding or event has different elements from location to style…so it makes them all unique. Love traveling to all the beautiful spots in New England especially my home state of Maine for all our clients!
Cheers!
BB
Marie Gagnon (Wedding Planner)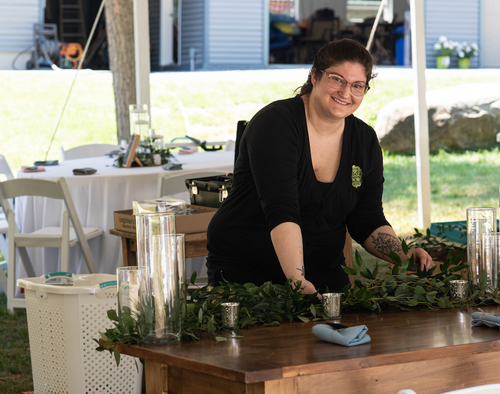 Marie joined BBs team in the fall of 2017. She has 20 years plus experience in customer service. Which shows with client contact and first impressions. She loves creating and designing new displays for the BBs showroom. She has an eye for what's new and trending in the upcoming seasons. "I have always had a sense of style and been creative." - Marie. She has always wanted to be an event planner and loves working with people. " My favorite part of my job is everything." - Marie
Her attention to detail and style shows in past events and brings new ideas and creativity to each one. Her dedication, ability to multi task and work well under pressure while maintaining a positive and professional attitude will help her overcome any obstacle. Marie in her personal life likes adventures and spending time with her husband, family and friends.
Brittany Russell (Event Assistant)
Brittany lives in Rangeley and loves all four seasons especially summer. She works full time for Morton & Furbish Vacation Rentals and loves talking to people about all of the great things that Rangeley has to offer. We love that she gets to join us at BB's Events on the weekends! Working for BB's is so much fun to her as she gets to see people come together to celebrate. The special touches that customers sprinkle in is her favorite part. She loves seeing all of the pieces come together on the day of the event! And, she fits in perfectly with the team since she loves details!
Hilary Brochu (Event Assistant)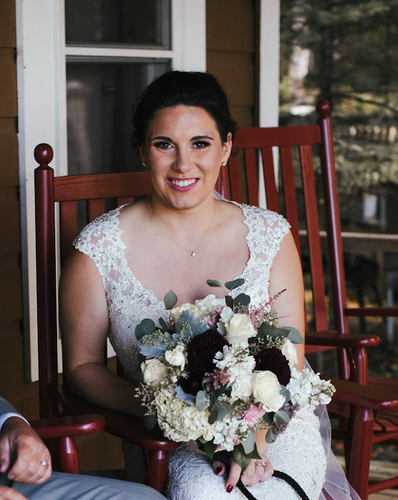 Hilary joined BB's team in 2022 and has made a great addition. She loves being able to help bring couple's big day to life. Weddings for her like the rest of the team feel they are such a milestone in a person's life. And, the amount of thought and details that each wedding requires - is truly amazing. She loves how each set up is different than the last and seeing the client's personality for each wedding shine through is always so much fun. As much as she enjoys the decorating and set up of each wedding - it's being able to watch families celebrate on such a happy occasion THAT always brings her so much joy!
When she isn't helping with BBs events, you will most likely find her doing outdoors adventuring with her family consisting of her husband, daughter and fur babies Millie & Duke.