Kind Words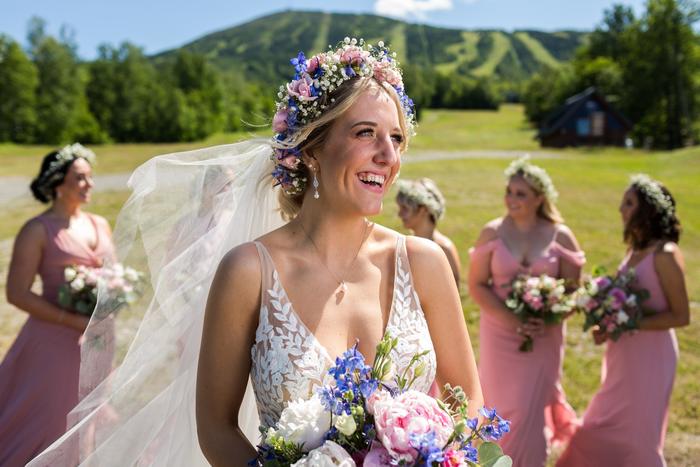 Brenda was amazing to work with and blew us away with her designs at both our Rehearsal Dinner and Reception. I would highly recommend her and her entire team for any event you are hosting - especially your wedding!
Bride: Anna Z.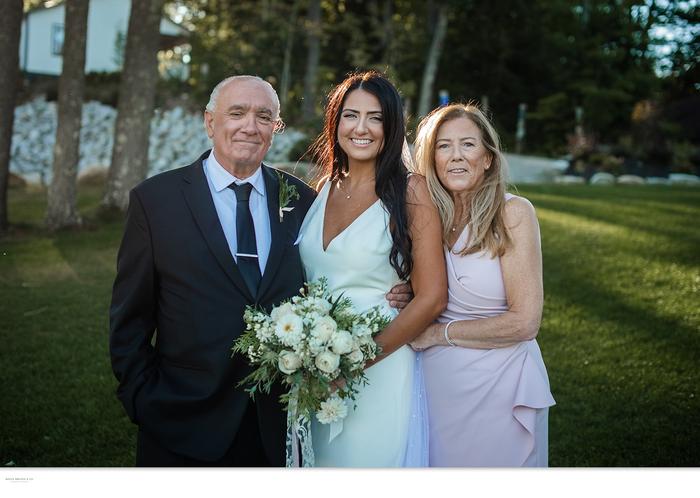 We could not have chosen a better wedding planner to work with. Brenda was amazing from our initial conversation to the day after the wedding. We chose her full package, as we got married at Camp Mataponi in Maine and we had to bring a lot in our own. She was professional, organized, responsive and incredibly helpful among many other great qualities. She made sure we stayed on track during our meetings and was always available through text, email or phone call. In addition to her excellent planning, she made our entire wedding weekend run smooth. She was 100% available for us all weekend making sure everything went just right. Brenda exceeded all of our expectations from beginning to end. It is an amazing feeling to walk away with so many great memories of our special day and a wedding planner we can now call a friend.
Bride: Alyssa B.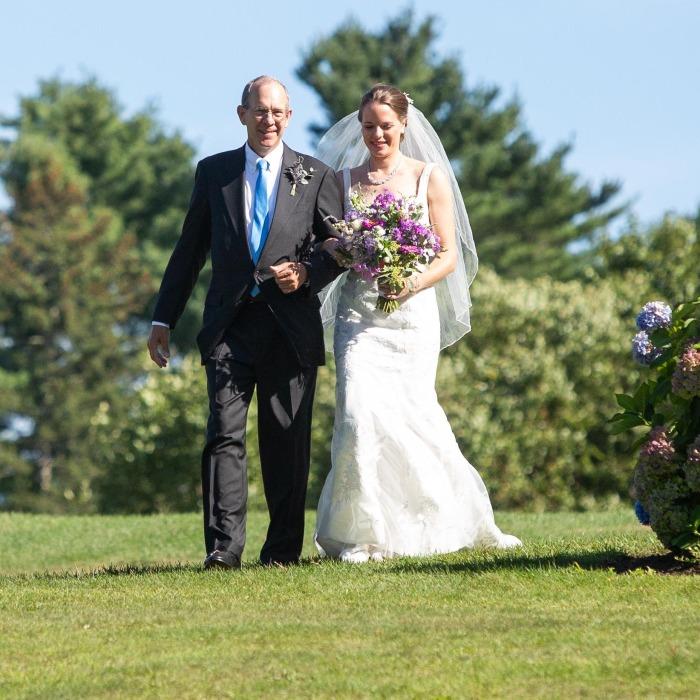 Our wedding day was a dream and BBs Events & Rentals was a large part of that! Brenda and her team were amazing! We initially were looking for day-of coordination, but were pleased to find that Brenda and her team could also provide planning, decorating and rental services!
She helped us a ton with the planning. My husband and I were both the first of our siblings to get married, so our parents had not been through a wedding planning process before -- Brenda helped us navigate the process, was patient with all of our questions (and there were many!), was respectful of our budget and even gave us some great vendor recommendations! Also, as a Bride from out of state, it was a huge help to have someone in a planning role in state and able to survey our venue as well as recommend vendors to us!

She made sure that we knew the schedule the day of the wedding and didn't have to worry about tracking down vendors. Her team made sure we got enough food, had our drinks brought to a new building when we switch buildings for dancing, and was even there to fix my bustle as needed!

Highly recommend!
Bride: Kacie O.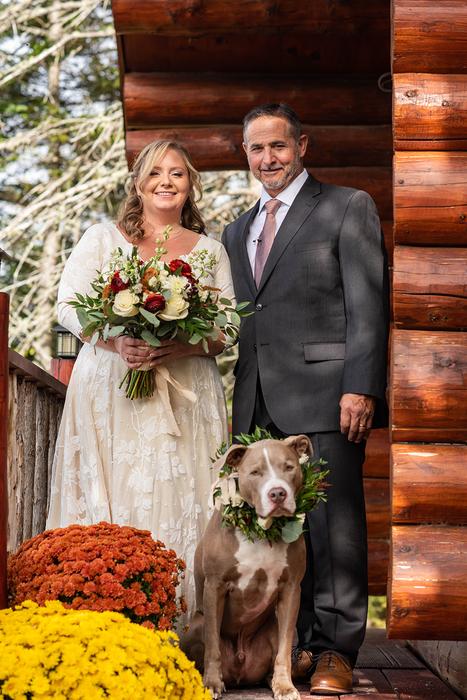 BB's Events and Rentals designed and executed the most incredible wedding for our daughter last fall in Maine. If there were a higher rating than five stars, I would certainly give it to this company. Living almost five hours away from the venue but wanting to provide our guests with a memorable day and every comfort, Brenda listened to EXACTLY what we wanted and made sure she took care of it. She was completely responsive throughout the months leading up to the wedding, if missed my call would call or text back immediately. We had a lot of moving parts and many vendors which she handled and coordinated so I could enjoy the day. One highlight was a trip to the venue before the wedding to decide on table design, Brenda put out various linens and candles so we could see exactly what the tables would look like. This was so fun for my daughter and me, and her tablescapes and design sense were elevated and spot on, rustic yet cool. This was how I first discovered them, having seen a post of a wedding they did at Sugarloaf and had totally transformed the lodge into a magical setting. Though we thought we had strong design and organizational skills going in, we quickly deferred to: "Ask Brenda" and "Whatever Brenda thinks." She never gets ruffled and is always calm even when inevitable problems arise. Her team descended on the venue wedding weekend and delivered the set up and design I had secretly wondered if they could pull off. But we had told Brenda what we wanted early on and she seemed to make it a personal mission to deliver.

We would never have had the wedding of our daughter's dreams, or been able to enjoy it as proudly as we did, had it not been for BB's Events and Rentals. If you're looking for an event planning company that will 1) listen and deliver what YOU want (not what's easier for them), 2) be totally available and responsive with any questions/problems/opinions/extra tasks in the months leading up to your event and 3) offer superlative design, planning, organizational and day of execution skills, this is it.
Mom of Bride: Meg K.
Brenda was phenomenal to work with from start to finish! My now husband and I met with Brenda and her fantastic team multiple times during our engagement to go over our wedding day vision, and they were so patient and engaged each and every time we saw them. Our wedding day was made so much smoother knowing the entire BB's team was setting up our decorations and tables, and we still have guests raving about how beautiful everything was! Look no further than BB's - they will make sure your day of setup is perfect, decorations are stunning, and all within your budget. Thank you so much Brenda and team!
Bride: Jen L.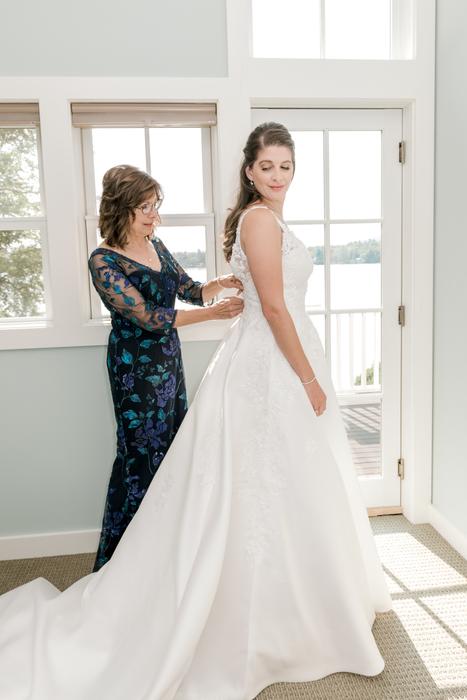 We met Brenda through her work on a number of events in our community. We hired her to be our wedding planner and to provide the rentals for our event. She did both jobs flawlessly! We purchased Brenda's full wedding planning package, and she was there every step of the way via phone, zoom, and in person. She was able to refer us to a number of vendors; she worked fabulously with those she knew as well as those who were new to her. Her schedule for the wedding day was indispensable, and her confirmation calls to each of the wedding participants were extremely useful. She was incredible with both the big picture and the small details. Our event had the challenge of transporting close to 100 people to two locations, but Brenda coordinated the whole thing. With Brenda on site the day of the wedding, we felt confident knowing that she would take care of whatever came up—and she did. Regarding the rentals she provided, everything was lovely and delivered as promised. Her design suggestions were on point and the venues looked breathtaking. Everything that was rented through BB's Events was great quality and looked fantastic. Bottom line, Brenda found a way to arrange everything we wanted and to make our day special!
Bride: Caroline R.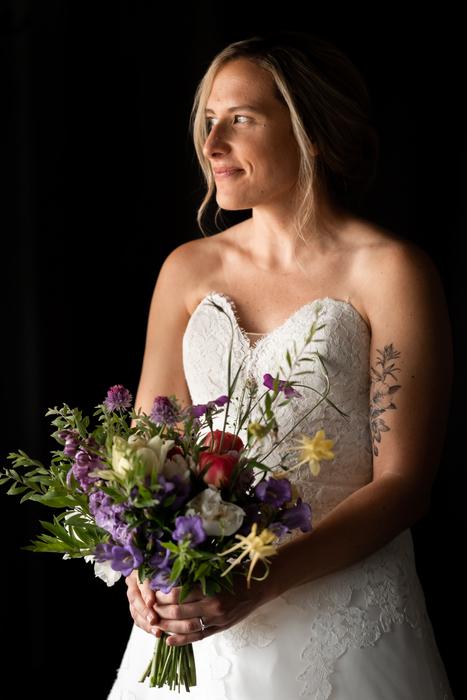 I wish I could give hundreds of stars because that is what Brenda and the team at BB's Events & Rentals deserves. From the moment we met Brenda, we felt so blessed to have her help us plan one of the best moments of our lives to date. She was personable, passionate, organized, professional and fun! There is nothing she wasn't prepared for or couldn't do!

Brenda took our vision for our DIY wedding and executed flawlessly down to every single little detail, it was absolutely perfect. Our guests raved about how wonderful everything looked and it was all thanks to her and her team! She also was so very supportive and made me feel at ease with any big, medium or little thing I would worry about. Leading up to and during the wedding weekend, the attention to detail and absolute wonderful communication throughout the entire process was more than we could ever ask for. She answered any and every question and had a solution to absolutely everything we needed! All of the rentals we were able to secure were beautiful and her staff were so creative and the absolute best!

Brenda was always ready with everything we needed and knowing she was there the day of the wedding made all our worries melt away and we were able to truly enjoy the time with all our friends and family because we knew we could put all our trust in Brenda and her team. We will never be able to truly thank BB's enough for helping us have everything we ever wanted and more for our wedding weekend, it just wouldn't have been the same without them. BB's is hands down the best there is out there when it comes to events, rentals and wedding coordination. Thank you Brenda from the bottom of our hearts for the most unforgettable weekend of our lives!
Bride: Emily D.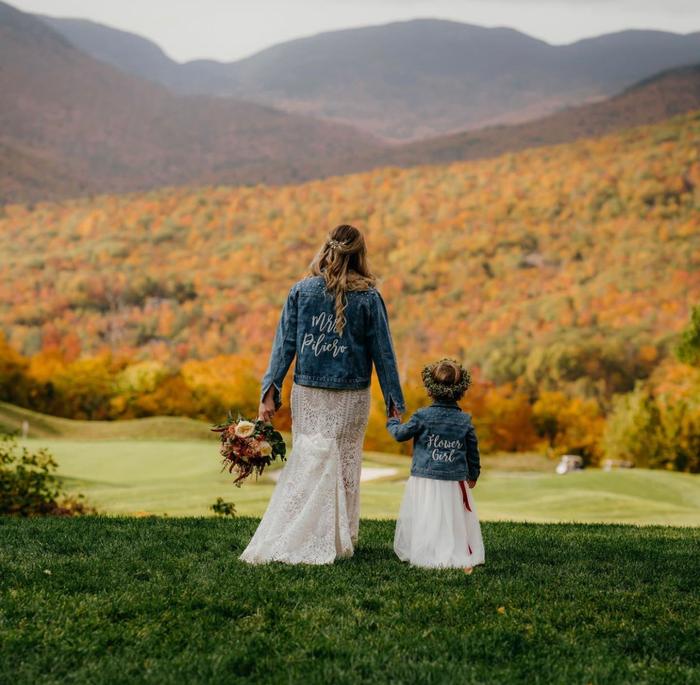 Where to begin..

From the first conversation I had with Brenda, I knew she understood the vision I had for our wedding. You never would have known this was one of the busiest wedding seasons. Brenda was always so responsive and personal. She really made us feel like our wedding was special.
The day before our wedding, Tom came to start transforming the rental property for our wedding day. Tom was amazing! Every once in a while he would find me, and ask if I would like to take a look at what he had done to see if I liked it, or if there was anything I wanted changed. My response though was always the same, "if this was how Brenda wants it, then its going to look beautiful."
Day of our wedding Brenda and her team came early, and starting setting up. Everyone was commenting on how amazing they were. I would sometimes watch as Brenda would move something, take a look, and then move it again until it was perfect. She truly is so passionate about making sure every detail is just right. When everything was set up, I was speechless. She really made it look better than any pintrest picture I had showed her. We were so thankful we found Brenda and her team. Our wedding day truly wouldn't have been so beautiful if it wasn't for them!
Bride: Amanda N.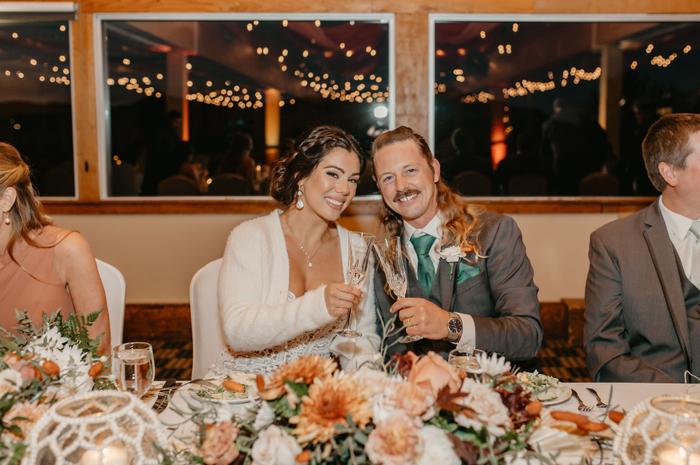 If it weren't for Brenda and Marie, I'm pretty sure I would have had a mental breakdown at some point. Having this team on our side made me truly relax before and during our wedding, especially planning a wedding from 6000 miles away. Incredible balance of professionalism, hospitality, patience, and support from all. Worth every single penny. Thank you again so much!
Bride: Ruby D.